If the idea of cruising conjures images of massive ships with thousands queuing for their next experience, it's time to consider a more intimate alternative.
Small-ship river cruising offers more personalized opportunities and the chance to reach beyond the major port cities into the true heart of a region, explains Patricia Wu, Brand Director with Emerald Cruises.
"River cruising is a great opportunity to have a more intimate experience. The staff know you by name, you get to know the other guests and you really develop those deeper connections," Wu says. "And as you're sailing down these iconic waterways, you're really getting to the heart of these countries."
Since Emerald Cruises christened its first river-faring vessel in Amsterdam in 2014, its fleet has grown to nine Star-Ships, taking Canadian travellers on dream trips through Europe and the Mekong in South East Asia. It also offers luxury yacht cruises to a variety of sought-after destinations.
Earning Cruise Critic's Editor's Picks Awards for six years, Emerald Cruises takes a welcome approach to small-ship cruising: including many of "extras" in your base fare – all tips and transfers, wine and beer with lunch and dinner, active programs and most excursions, Wu notes.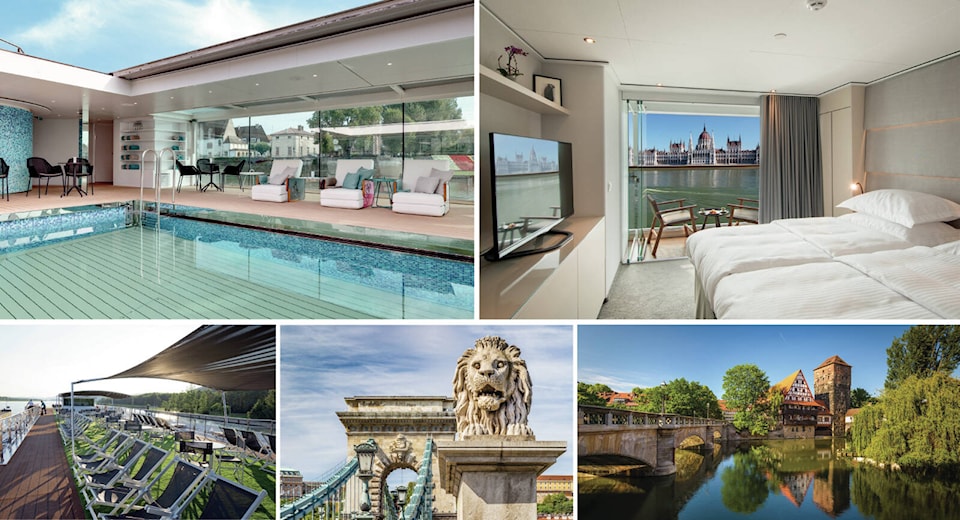 Your dream destinations await
From an eight-day cruise of Portugal's Douro River to specialty cruises like 2024's Danube Delights with celebrity chef Dale MacKay, a variety of experiences await.
And the ideal first river cruise experience? Many love the 15-day Splendours of Europe cruise from Amsterdam to Budapest, Wu says. "It's a great value. You see so much across five countries, including many of the iconic cities – Vienna, Cologne, Budapest – and you don't have to pack and unpack between them!"
No matter their chosen cruise, travellers can count on flexibility, authentic, carefully curated experiences, and delicious cuisine. "Emerald Cruises is renowned for our food and locally inspired cuisine, enjoyed inside or al fresco," Wu says.
And comfort extends beyond the well-appointed ships and exceptional service. All vessels have fresh, not recirculated, air, outdoor spaces and many cabins with balconies. In addition, whether you're sailing the Rhine, Danube or Douro, or into the Mekong, river cruising offers flat, calm waters that let you sit back, relax and watch the storied landscape slip by.
Add to your experience
The EmeraldPLUS program features special excursions and authentic experiences designed to help you see your destinations in a new light. With small-ship river cruising taking you deep into the countryside, you'll discover rare sights and hidden gems you may not have discovered without a local expert.
You'll experience local culture, authentic customs and traditions, and enjoy exclusive local social events, tours of significant landmarks, plus on-board performances and workshops.
Or, for guests who like to move at a slightly faster pace, the EmeraldACTIVE program offers an exciting way to see each destination – join guided hikes, bike rides and canoeing excursions, and on select cruises, join an on-board yoga class or aqua aerobics in the pool, or visit the on-board gym.
Learn more at emeraldcruises.ca and start planning your adventure today at emeraldcruises.ca/request-a-brochure And to enter for your chance to win a luxury Danube River Cruise valued at more than $10,000, click here!