The unwavering perseverance of a dairy farm family was key to getting Dicklands Biogas up and running in Chilliwack.
Today it's the largest biogas plant in B.C.
"It has been a big journey of perseverance," said George Dick, one of the owners of Dicklands Biogas.
The Dick family has lived on the dairy farm in Greendale since 1946, but the biogas part of their business is now ramping up after only being in operation for six months.
The goal is to produce 180,000 gigajoules of biogas a year, and they see it as the "future of farming," according to their website.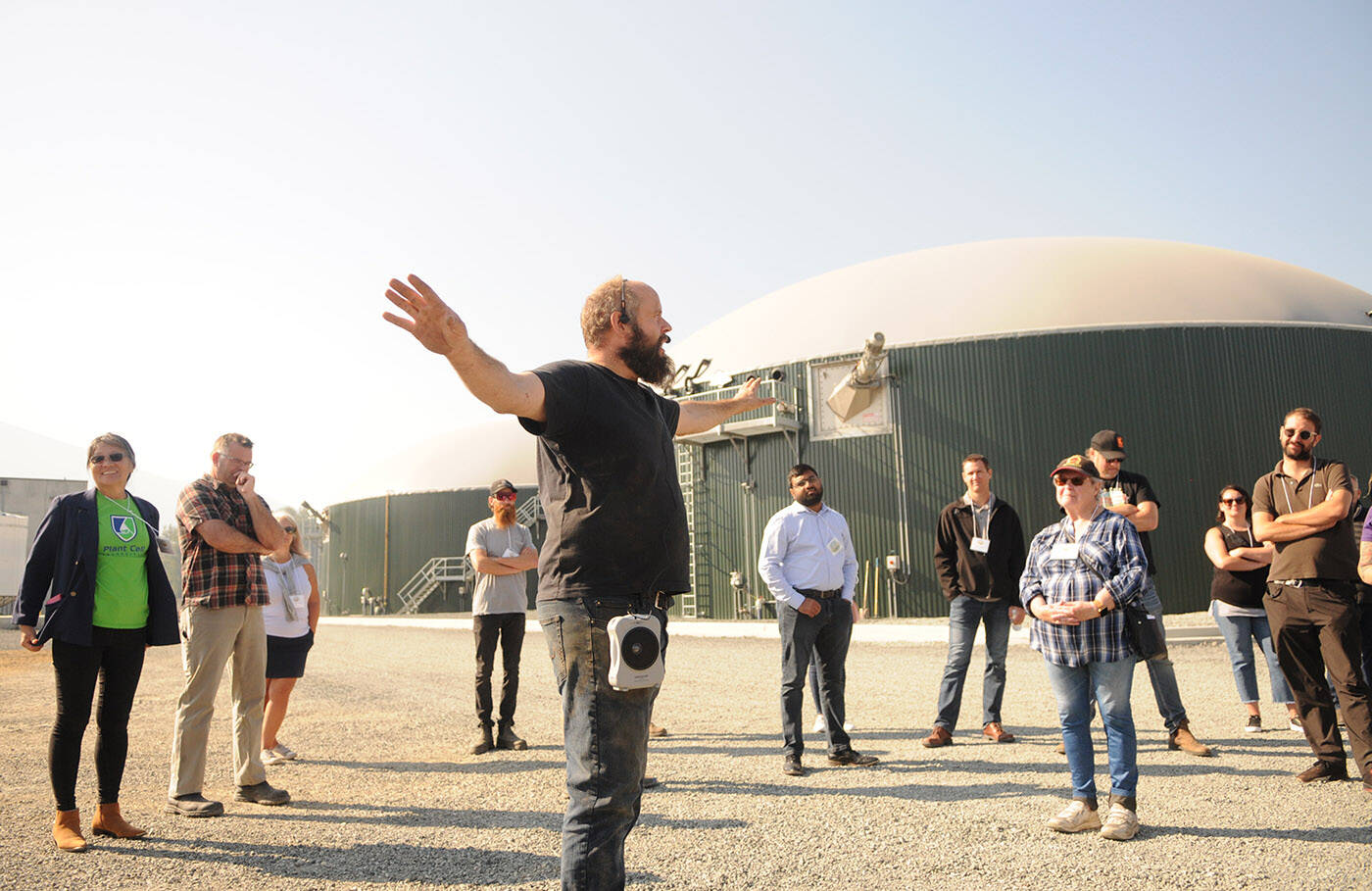 The biogas is refined and sold to FortisBC, while the solids, or digestate materials, are made into fertilizer.
A large group of visitors was touring the sprawling site on Friday (Sept. 15), with Dicklands Biogas as one of three locations featured on the 2023 Chilliwack Agricultural Tour.
Waste, like livestock manure and local food waste, is transformed into biogas in air-tight tanks through fermentation.
"I don't like to say that we're particularly innovative because everything that you're going to see here, I saw somewhere else," Dick explained.
They've been putting the "puzzle pieces" of creating a biogas plant together for 13 years.
The massive tanks dominate the view at the farm, and they contain anaerobic digesters which take in the manure and organics, and produce the biogas.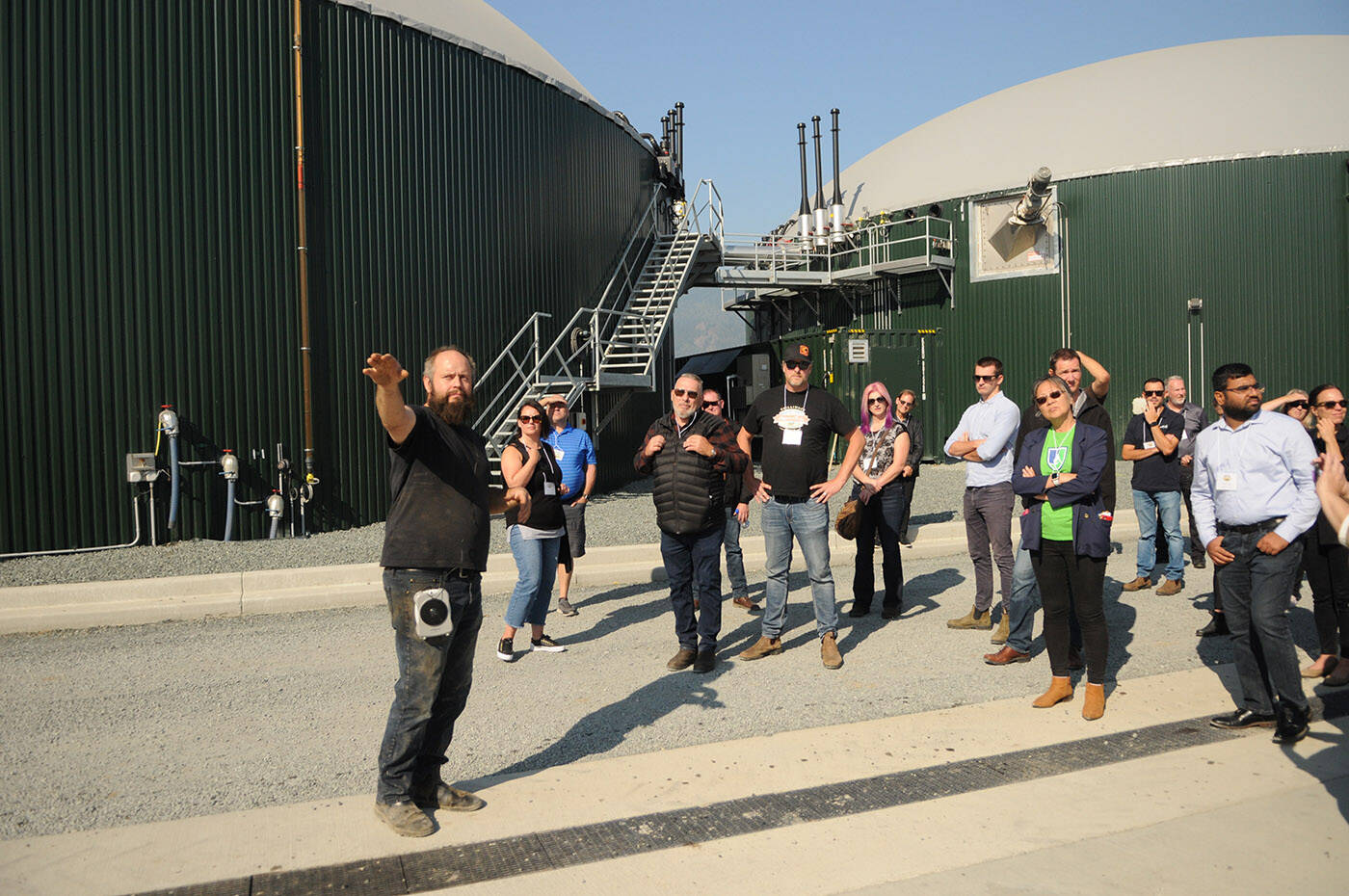 The digester tanks were full of dairy manure, and chicken manure last week, as well as food waste from neighbouring farms.
Dick told the crowd they would also love an opportunity to take all of the City of Chilliwack's 12,000 tonnes of food waste. But that would only become possible one day if the yard waste was separated from the rest of the materials, since the digesters can't handle any woody, fibrous materials.
In the meantime, neighbouring farms have been trucking in their excess manure, and food waste, and offloading at Dicklands, so the biogas plant is solving some environmental problems for other farms as well.
"The farms around me are really excited about it because maybe they'll just send me 10 per cent of their manure, or maybe they'll send me 15 per cent of their manure. But it will just be enough to bring them into balance," Dick said. And for some that's all they need.
This is how the company encapsulates its business description in marketing: "Our biogas plant protects air, water, and soil by converting manure and food waste into renewable natural gas and organic fertilizer pellets, all while reducing GHG emissions."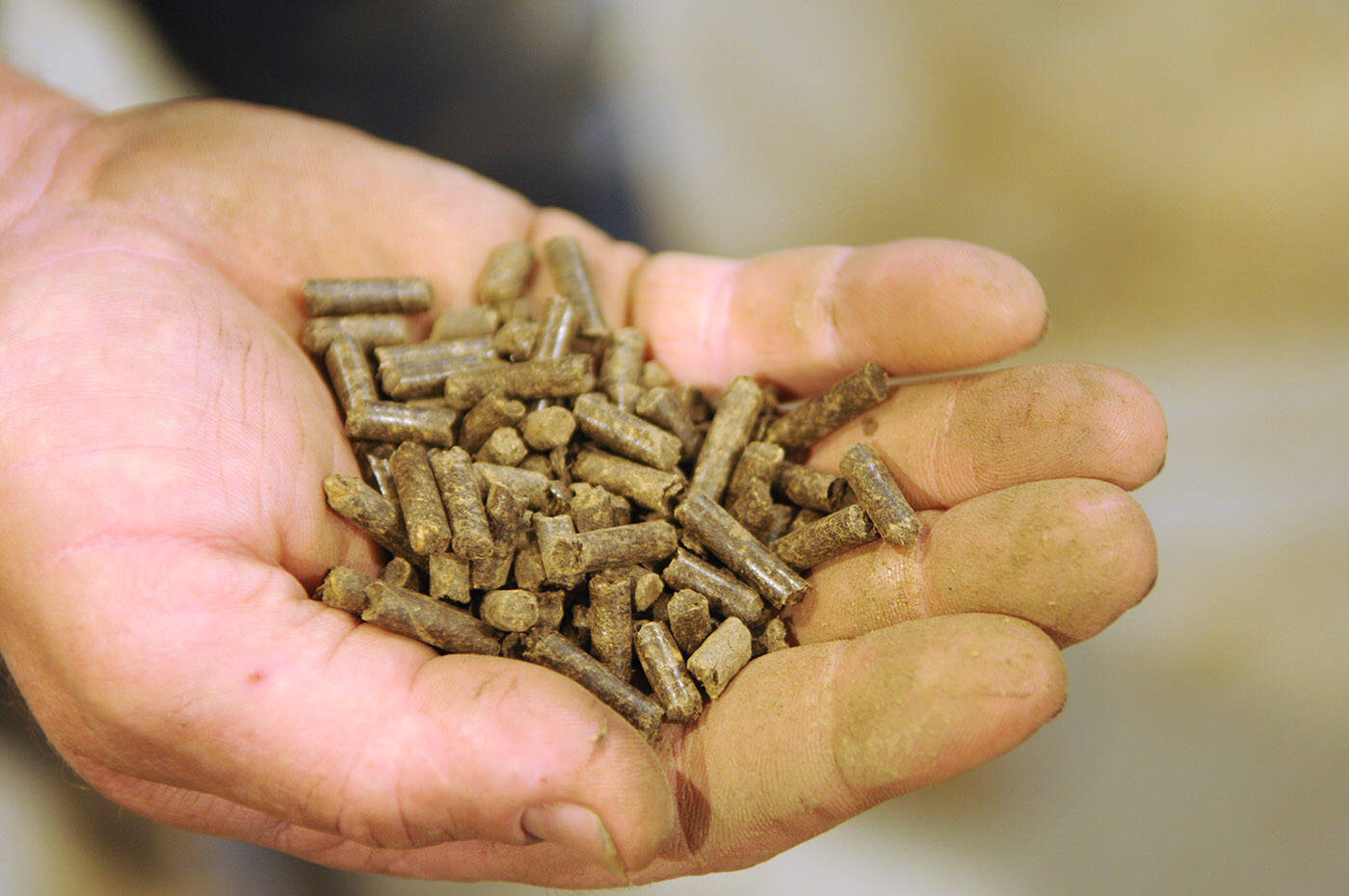 Scott Gramm, Fortis BC's manager of renewable gas supply, said the family began the venture with feasibility studies in 2010.
Within two years, FortisBC signed a long-term agreement with them to buy energy from Dicklands.
The biogas would be piped right into the utility's natural gas pipelines from equipment installed at the farm.
"At the time there was only one project in B.C., just barely in operation," Gramm said about the state of the industry when the Dick family began looking at the possibilities in 2010.
There were only 30 existing biogas facilities anywhere on the continent.
Now Dicklands is one of seven biogas projects operating in B.C., with more than 300 across North America.
"These guys faced all manner of hurdles over this last decade or so," Gramm told the crowd. "And the thing is every door they knocked on for every new permit, they'd have to explain what biogas is."
The family persevered and were transparent throughout the process in getting a long-term agreement with Fortis BC.
"This in fact is the biggest and highest producing facility today in the province," Gramm said.
Their status as the largest in B.C. will at some point be eclipsed by two landfills equipped with new biogas plants coming online in Vancouver and Victoria, he noted. But Dickland Biogas will still remain the largest biogas facility on farmland.
The 2023 Ag Tour on Sept. 15 in Chilliwack started out with a visit to Rainbow Greenhouses, continued on to Dicklands Biogas, and then to Farmhouse Brewing Co.