November 26, 2018
It is with much sadness that we announce the passing of Trudy on November 26, 2018. She will be lovingly remembered by her devoted husband and best friend Rudolf, brother Joe (Janet) Roth and their children Cindy (Ken), Sandra (Ron) and Mark, her brother Alex (Nancy) Roth and their children Tim (Jetta), Susan (Donald), her special friend Lorraine, her sisters-in-law Thea and Waltraud of Germany, nieces Martina (Hans Georg), Stefanie (Martin) and Elke (Klaus) and many dear friends in Germany and Canada. She was predeceased by her parents Adam and Barbara Roth.

Trudy was born in Bad-Hall, Austria in 1941. The family moved to Poland and then west to Germany in 1945. In 1953, the whole family immigrated to Kelowna, BC and were so lucky and forever grateful to make this their home.

Trudy loved to curl, golf, take long walks, volunteer at different activities and have coffee with her friends. She was a member of the Catholic Women's League.

A special thank you to Dr Lichtenstein, the Cancer Clinic and Hospice House for the wonderful care they provided.

A Celebration of Trudy's life will take place on Monday, December 3, 2018 at 11:00 am at St. Pius X Catholic Church, 1077 Fuller Ave, Kelowna, BC with Father Ron and Deacon Ron Fortier presiding. In lieu of flowers, memorial donations may be made to the Central Okanagan Hospice Association: www.hospicecoha.org Condolences may be sent to the family by visiting: www.springfieldfuneralhome.com.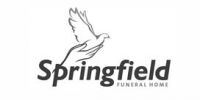 Springfield Funeral Home
Service Details
Celebration of Life
Monday, December 3, 2018
11:00 AM
St. Pius X Catholic Church, 1077 Fuller Ave, Kelowna.